Your humanity   – helping others
Charity lies at our very foundation.
Wellington College was established in the memory of the Great Duke to educate the orphans of officers, and to emulate his noble achievements and service to the nation.  Service to others is at our very core;  how will you contribute to the greater good?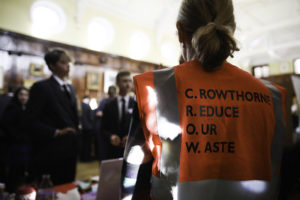 'We won't have a society if we destroy the environment.' Margaret Mead
The Environmental Society meets to discuss and plan ways forward to create a more sustainable Wellington. So far we have reduced the use of plastic in school by removing plastic cups from the dining hall and are planning more ways to reduce plastic use. As well as creating a more sustainable Wellington we have raised money for the sustainable charity SEEd. If you would like to learn more join us on Mondays in the Cultural Living Room.
| | |
| --- | --- |
| Who is it open to? | Anyone |
| Where does it take place? | Cultural Living Room |
| When does it happen? | Mondays 4.45pm – 5.25pm |
| Who is in charge? | Ms Larkin |
Equity and Inclusion is a discussion-based group considering how individuals relate to each other.
Week A
WellyLGBT 
Our theme this half term is 'Queer Eye on the World' – we'll watch the show Queer Eye and discuss its ideas about sexuality, religion, prejudice and kindness.
 Week B
WellyFeminists
Our theme this half term is 'We Should All Be Feminists' – based on the Ted Talk and this little book by Chimamanda Ngoze Adichie.
| | |
| --- | --- |
| Who is it open to? | Anyone |
| Where does it take place? | Sebastian Faulkes Building, E6 |
| When does it happen? | Tuesday 5-6pm |
| Who is in charge? | Mrs Brown |
WCPCI
Wellington College Peace and Conflict Institute
We combined an interactive course taught by dedicated teachers on the history, politics, philosophy and psychology of conflict. We ran field trips to Belfast, Bosnia and Rwanda, places whose populations have all endured civil violence in recent years.
The programme continues in 2018 – 19 with a proposed trip to Bosnia in March/April 2019, and a return trip to Rwanda in the diary for October 2019.
* We learn about the personal, social, historical and political backgrounds of historical civil/political conflicts (e.g. Northern Ireland, Israel/Palestine, Bosnia, Rwanda)
* We will get involved in practical service activities in post-conflict communities that help us to develop our understanding of how individual prejudice and cognitive biases is related to inter-group conflicts, war and genocide.
* We regularly visit post-conflict communities (e.g. Northern Ireland, Bosnia, Rwanda) to undertake field-studies of conflict resolution, reconciliation and positive peace strategies (e.g. education programmes) that have grown out of extreme conflict situations;
* We work collaboratively with other local schools and other community groups to raise awareness at Wellington and in the local community that extreme conflict situations can develop at any time in any place;
* We look at practical ways of building peaceful relations with our neighbours (e.g. the refugee support programme);
* We work to find ways of engaging compassionately and practically with people whose circumstances and backgrounds are very different from our own.
Who is WCPCI for? – Any student interested in Politics, International relations and Diplomacy, Philosophy, ethics and the psychology of human relationships.
WCPCI trips are open to Lower and Upper 6th students; 5th formers who wish to participate in the October 2019 Rwanda trip may join WCPCI in academic year 2018-19.
When do we meet? – Wednesday afternoons from 3 – 4.30pm, plus occasional evenings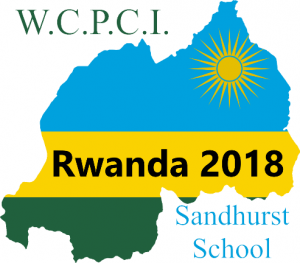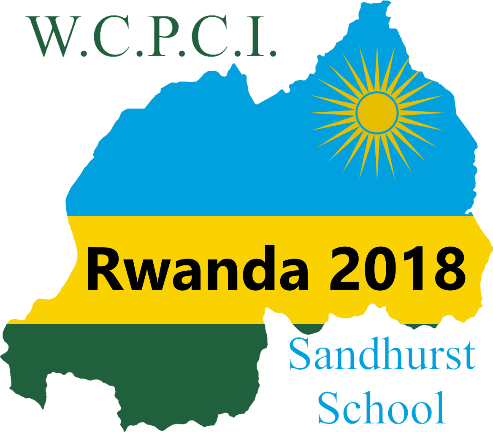 If you have any questions about the information below please contact the named staff in charge or contact Mr Kirkham on sjk@wellingtoncollege.org.uk. Similarly, if you wish to adapt or create a club yourself email or chat to Mr Kirkham. We warmly welcome pupil led activities and will support you in any way we can.